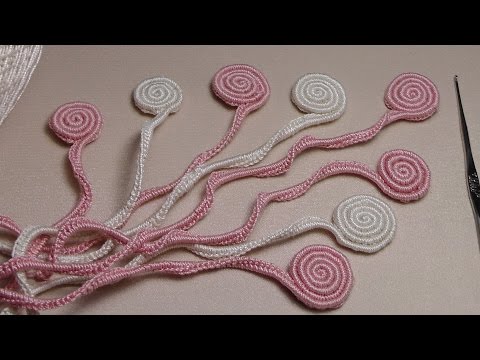 Завиток Улитка - элемент для ирландского кружева.
Мастер-класс посвящен вязанию крючком элемента в технике ирландского кружева. Элемент вяжется на бурдоне. Бурдон - это основа в виде цепочки из воздушных петель или просто толстой нити, или нити в несколько сложений для вязания крючком элемента.

Crochet lesson "How to Knit curl" for Irish lace.
The basics of knitting - for Bourdon. Bourdon - is the basis of a chain of stitches or just thick yarn or thread in a few additions to crochet item.