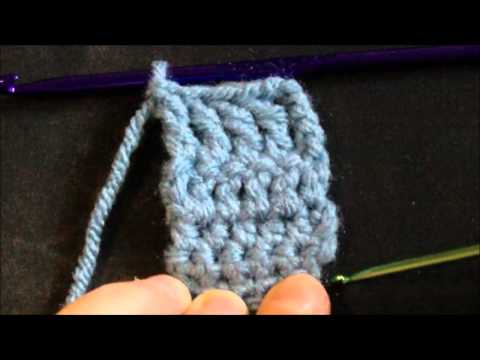 Crochetpedia.blogspot.com -

This is a quick video that will cover all a beginner needs to know to get started in crochet. After watching this video and practicing the stitches you should be able to do any beginner project out there and start making things!
Topics covered:
1. What yarn to buy/use
2. Hooks and which ones to use for different applications
3. How to do a slip knot
4. How to Chain
5. How to work a square project like a scarf or a round project like a coaster
6. Basic stitches such as
a. Single Crochet
b. Half Double Crochet
c. Double Crochet
d. Triple Crochet
7. How to do a magic circle
8. What to do with yarn ends, working over or sewing them in
9. How to change colors
10. and more...

Beginner Recommended Videos:

Hat:
(Needs really thick yarn and H-5m hook)
Crochet Geek - Chunky Yarn Crochet Cap
http://www.youtube.com/redirect.php?w=TY3rD_...

Flower:
(4 ply yarn and G hook)
Easy Pretty Rose Flower - Crochet tutorial
http://www.youtube.com/redirect.php?w=94vYpc...