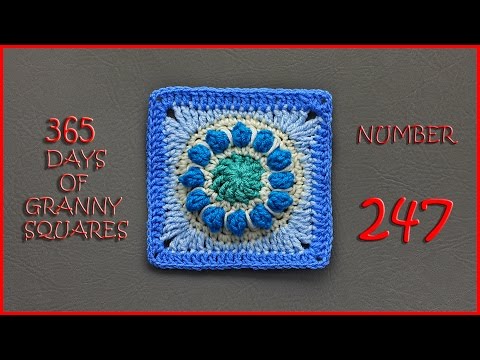 Written Pattern: http://www.ravelry.com/patterns/libra...

Link to written pattern can be found at the bottom of this blog: https://yarnutopia.com/365-days-of-gr...

Hashtag #YARNutopia and #365DaysofGrannySquares in your photos!!
View all Granny Squares: http://yarnutopia.com/365-days-of-gra...

Teacher: Nadia Fuad
Video and Editing: Fuad Azmat
https://www.facebook.com/imagebyfuad/

Wood Buttons: https://www.etsy.com/shop/WoodBeFancy

Stalk me:
Website: http://YARNutopia.com
Facebook: http://www.fb.com/YARNutopiabyNadiaFuad
Shop: http://www.YARNutopia.etsy.com
Snapchat: YARNutopia
Instagram: https://instagram.com/yarnutopiabynad...
Twitter: @YARNutopia

Enjoy this video and subscribe to my channel for more tutorials on how to crochet!
Leave a comment, and share with your friends!

#HASHTAG #YARNutopia in your photos so I can see them!!